Case Study
---
Meeting Protocol Worldwide
Scout 2019 Campaign and Video Mailer
The Background
Scout Clinical was created in 2016 as a sister brand of Meeting Protocol Worldwide (MPW) to provide white-glove services for patients participating in clinical trials. The initial rollout was intentionally low-key, as MPW introduced their new company primarily through tradeshows and word-of-mouth.
But by 2019, Scout Clinical was ready for the spotlight, and we helped launch their first creative campaign to broaden awareness.
The Challenge
Providing services for patients is an immense responsibility that Scout takes very seriously. So we wanted to ensure that the gravity was conveyed without losing the essence of who they are as a company: a creative and driven group that will do whatever it takes to keep patients happy. Our challenge was to balance that sense of responsibility with the creative ways they approach their work and have that come through in a campaign. And while Scout primarily works with the companies that host the trials, they wanted their branding to appeal to patients who may end up under their care.
The Solution
We decided to bring Scout to life with playful illustrations of actual scouts. These characters were able to embody everything Scout represented while also differentiating it from the bland styles typically associated with pharmaceutical-related companies. With this approach settled upon, we were able to extend our solution across several deliverables.
1. Brand Video
We started with a video that outlined their mission, how they live up to it, and many of the individual services they provide—all in a distinct, colorful, engaging way. It also introduced the "Scout's Honor" tagline, which we used across communications and retailer-specific information.
2. Interactive Mailer
Being such a niche company, Scout had developed a very tailored and targeted contact list of people they wanted to announce Scout to. We wanted the announcement to stand out, so we developed an interactive mailer that played the video upon opening. While the cost was relatively high per unit, we knew it was worth it to reach out to such a prime audience.
3. Ongoing Campaign Assets
To help them promote the Scout's Honor campaign, we also provided them with trade show ads and materials for their trade show booth, along with social media templates and graphics they could use well after the campaign's launch.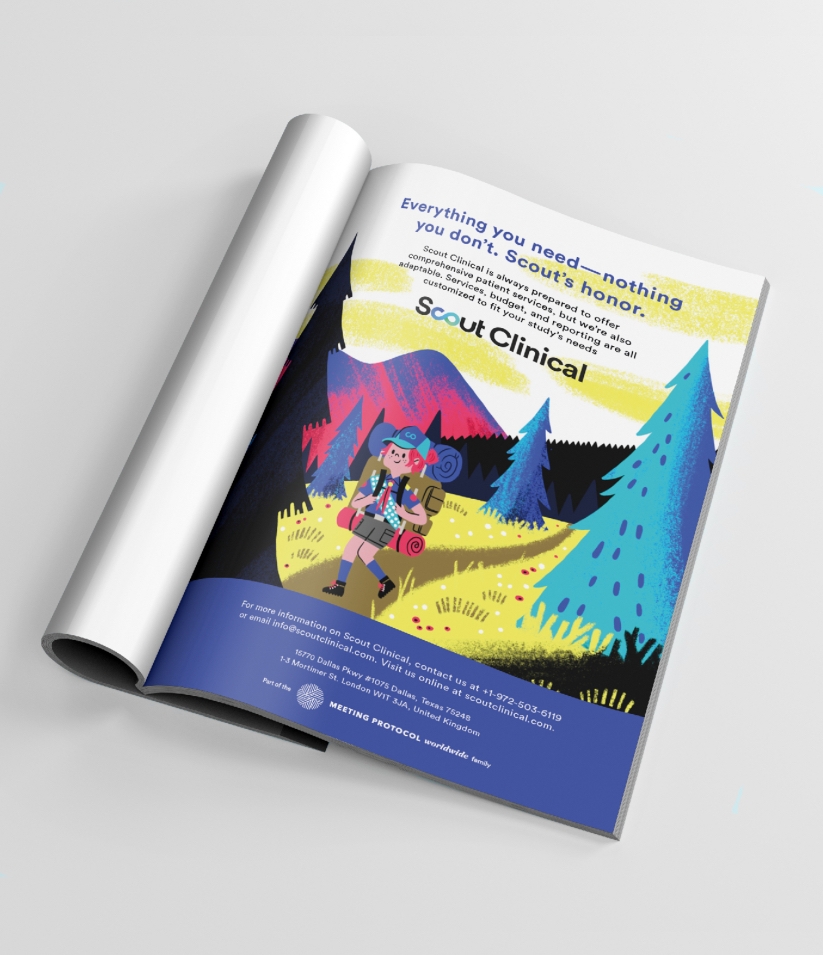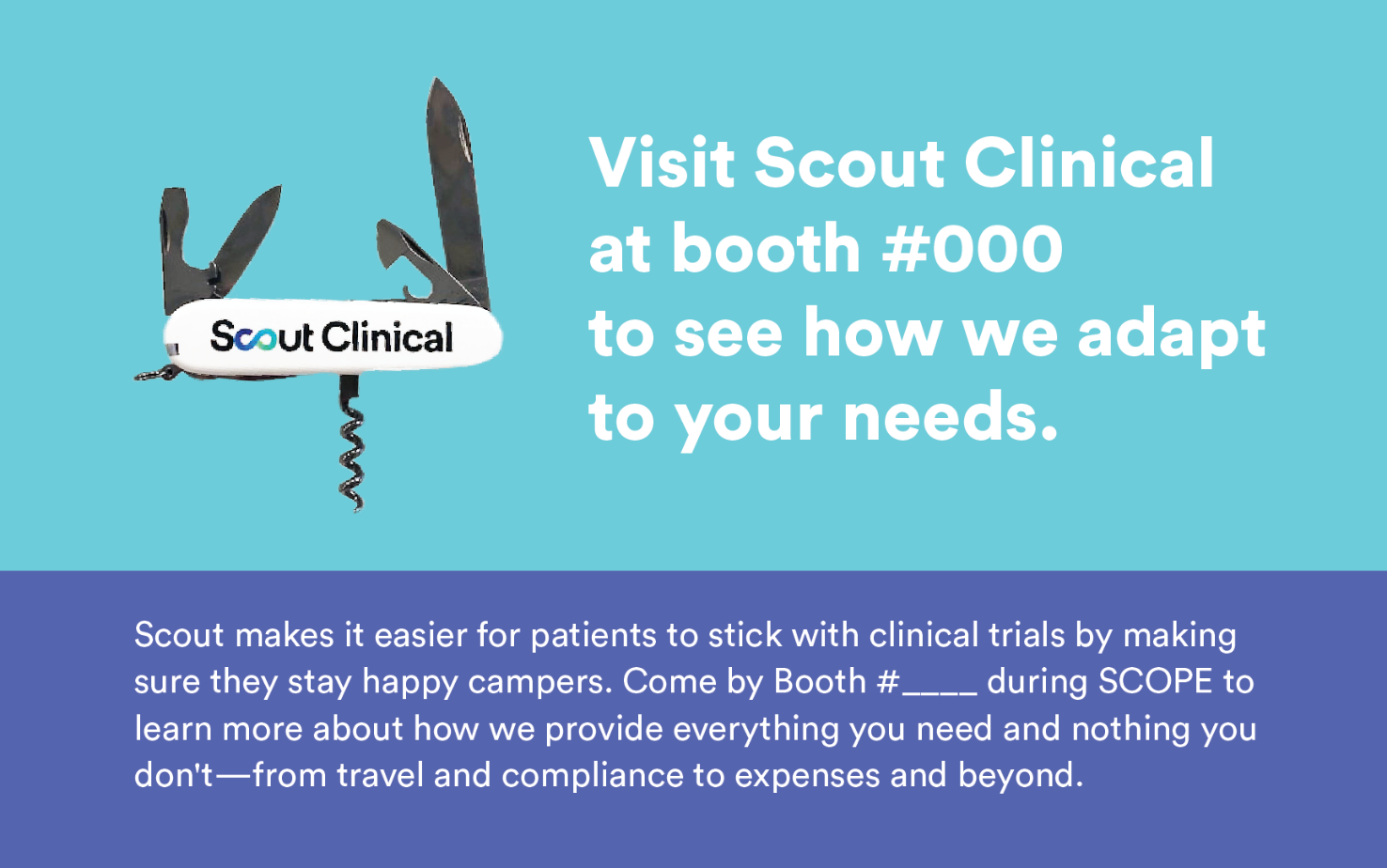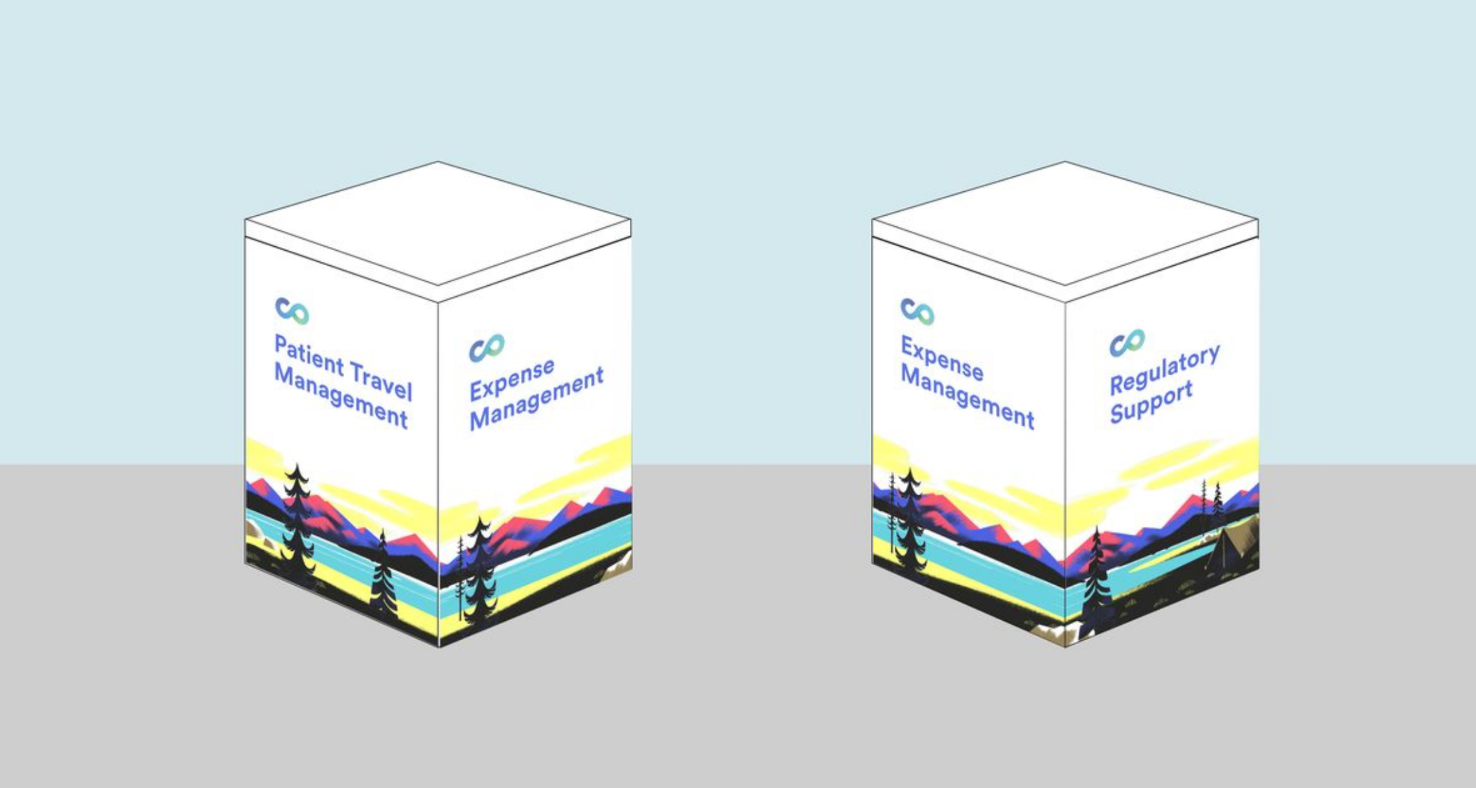 The Results
Scout onboarded at least six new clients directly from the mailer that was sent to just 200 companies, making the extra expense of the interactive mailer well worth it. We also won a Gold Healthcare Advertising Award and a Silver Aster Award, both of which recognize excellence in healthcare advertising.
"The Scout's Honor campaign has been a huge success for us. At every trade show and at every client meeting we receive incredible amounts of compliments on our marketing. All of this has more than helped us achieve our goal of brand recognition."
— Paige Bingham, COO, Meeting Protocol Worldwide