Case Study
---
Old Gambler Beef Jerky
Brand Positioning & Marketing Strategy
The Challenge
Old Gambler Beef Jerky is a high-quality product that needed to distinguish itself from gas station brands that are loaded with sugar, preservatives, and bizarre flavors. They wanted to position the brand as ideal for consumers who didn't want to compromise their high standards for on-the-go snacks.
The Solution
We outlined a strategy to help Old Gambler meet these goals, which included four phases: Positioning, Branding, Content, and Activation.
1. Positioning
We started by articulating what makes Old Gambler different: its no-added-ingredients, "Just meat and heat" approach to making beef jerky. But being naturally sugar-, gluten-, and preservative-free, we also wanted to frame the jerky as an ideal snack. That led us to a positioning statement and brand mantra framing Old Gambler as a throwback to guidelines, best practices, and retailer-specific information.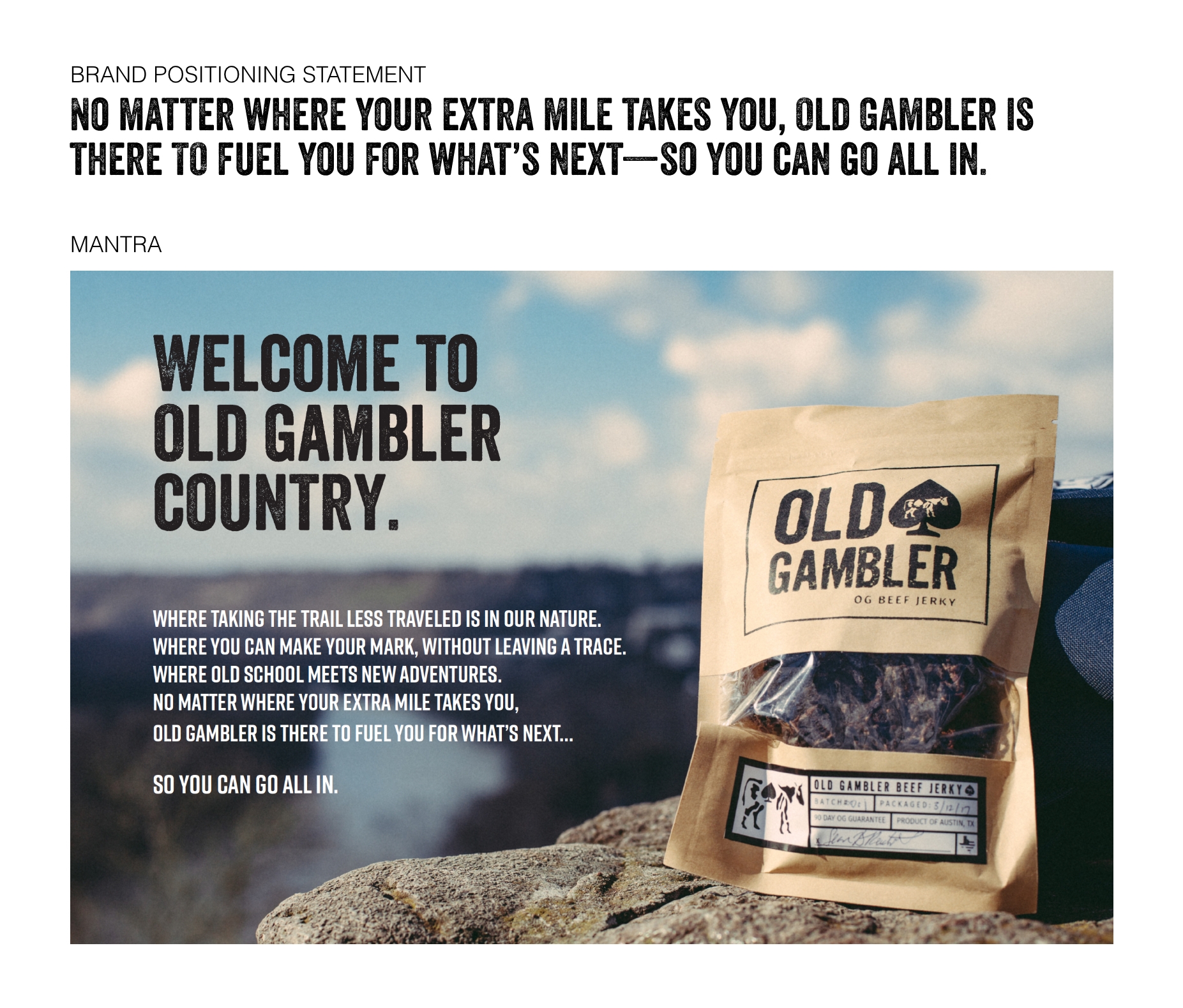 2. Branding
We polished Old Gambler's visual identity and expanded it to other packaging materials to help the jerky stand out in the competitive snack food market and reflect its core values. Then we collected it all in one Trade Guide—a document that is part brand book/part sales kit that the owner can use as he pitches Old Gambler to new vendors.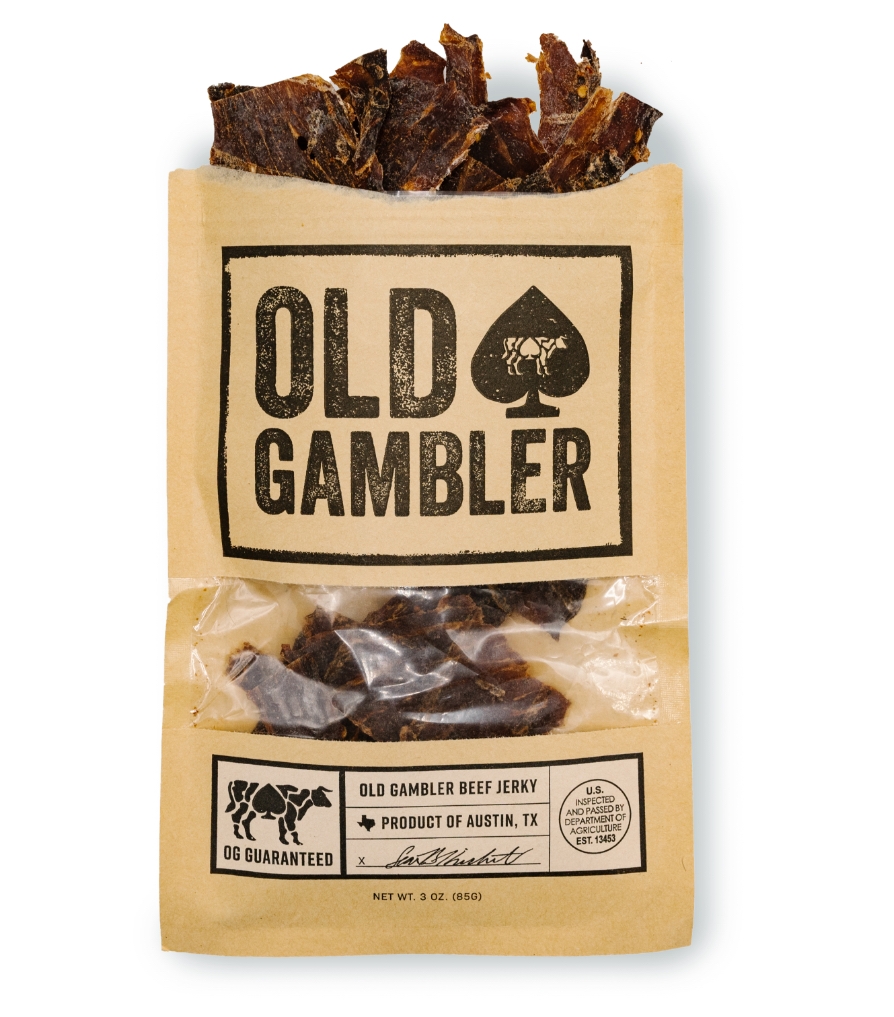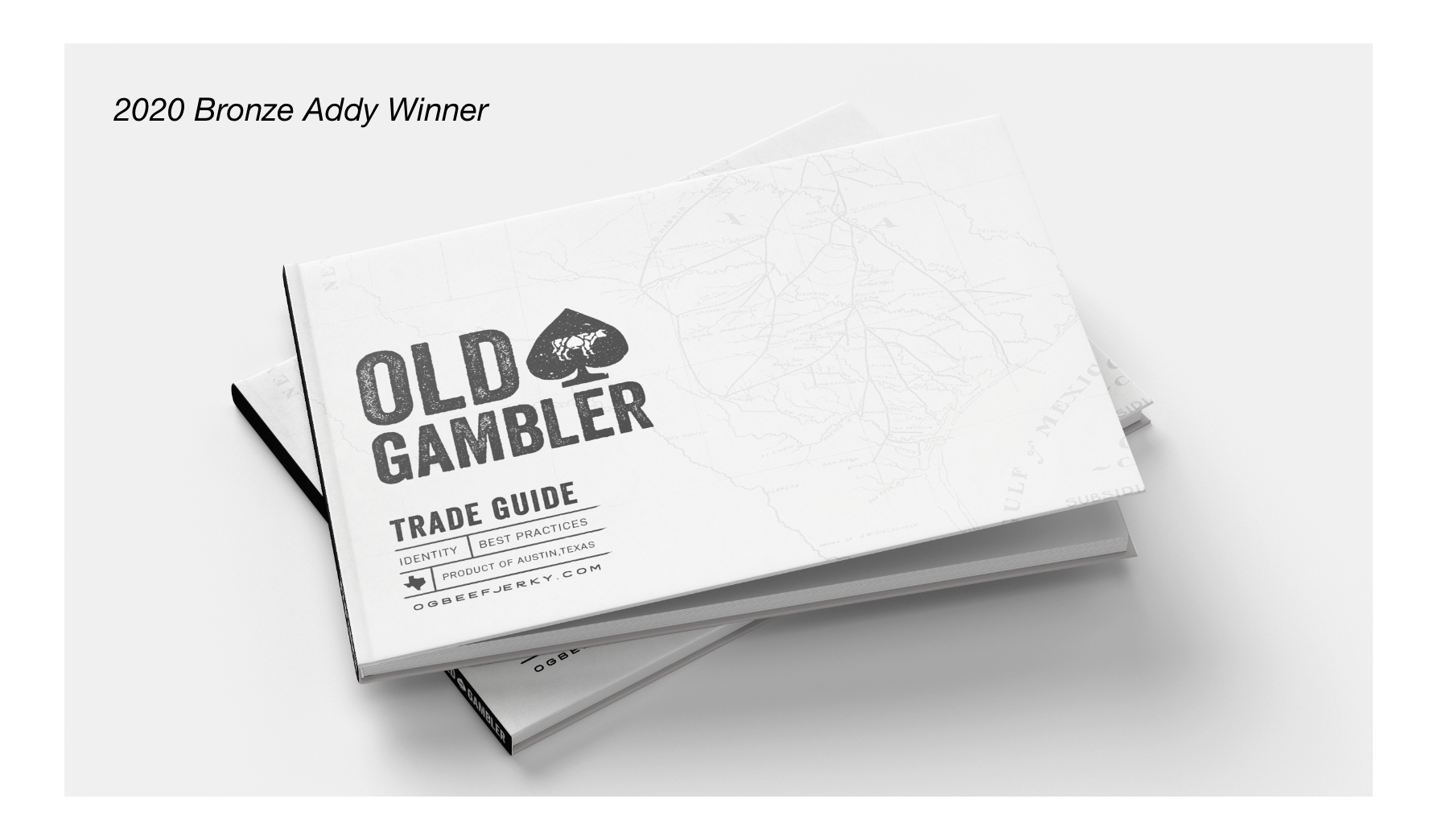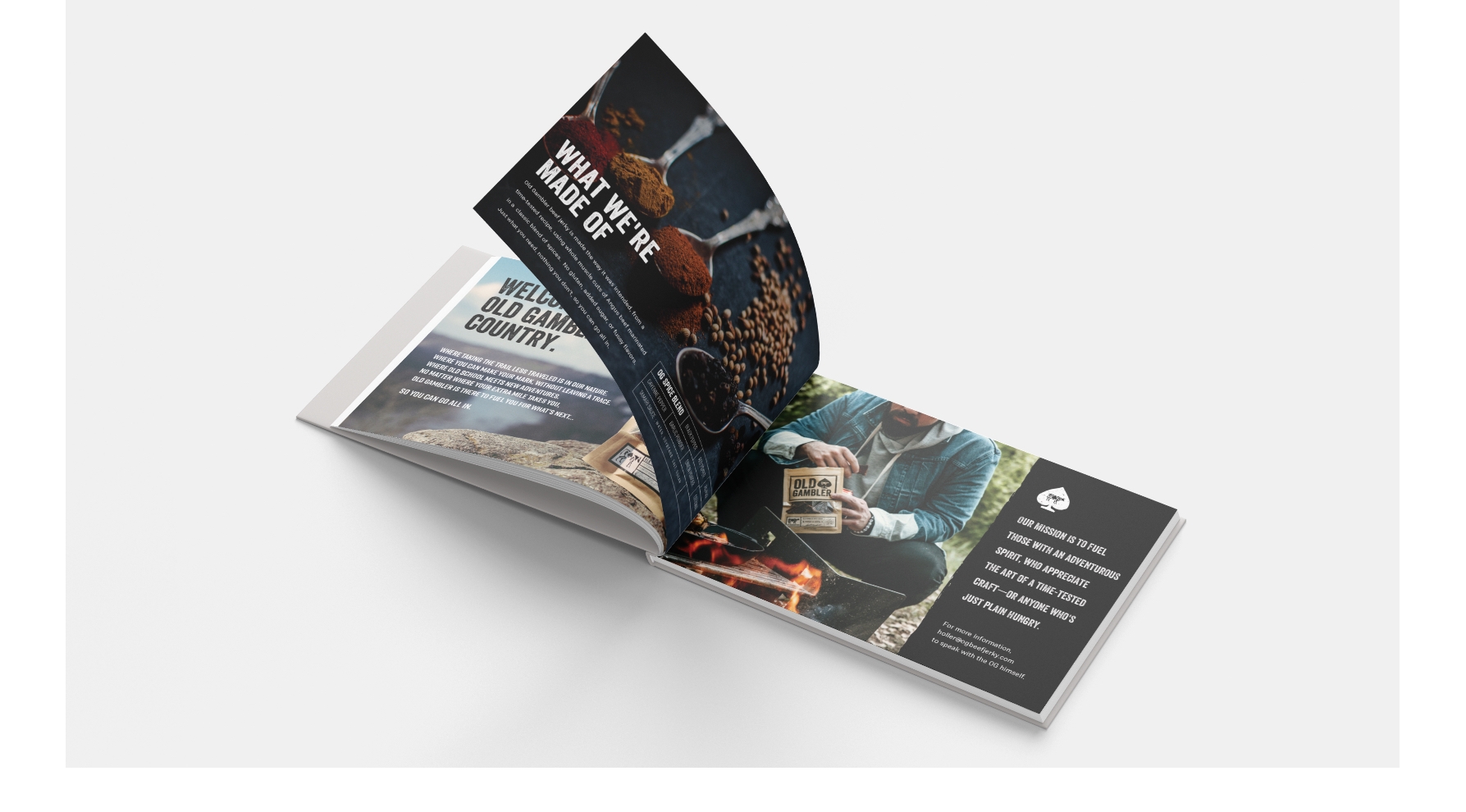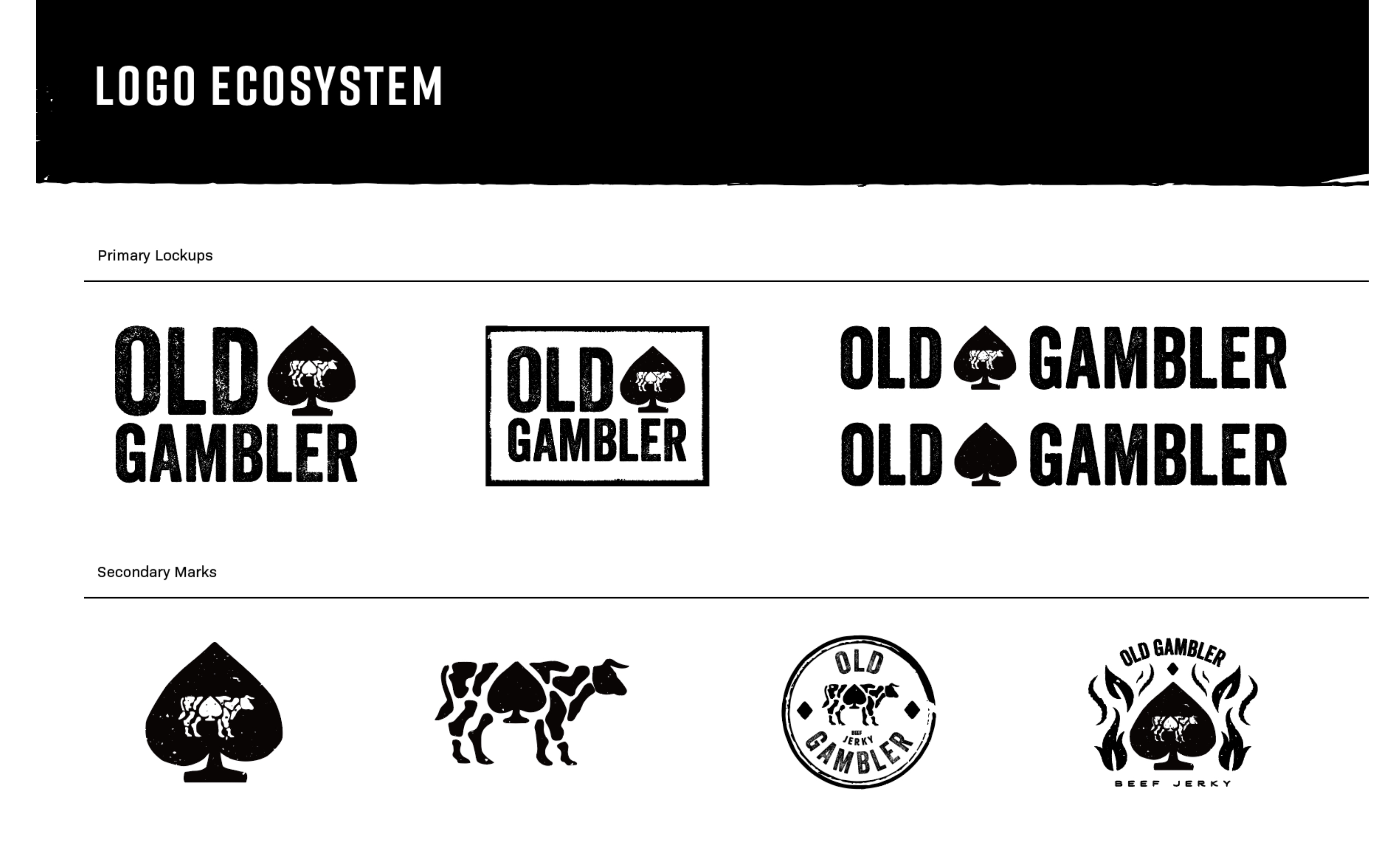 3. Content
This ranged from branded merchandise like camping mugs to a photo shoot for social media content to a series of postcards.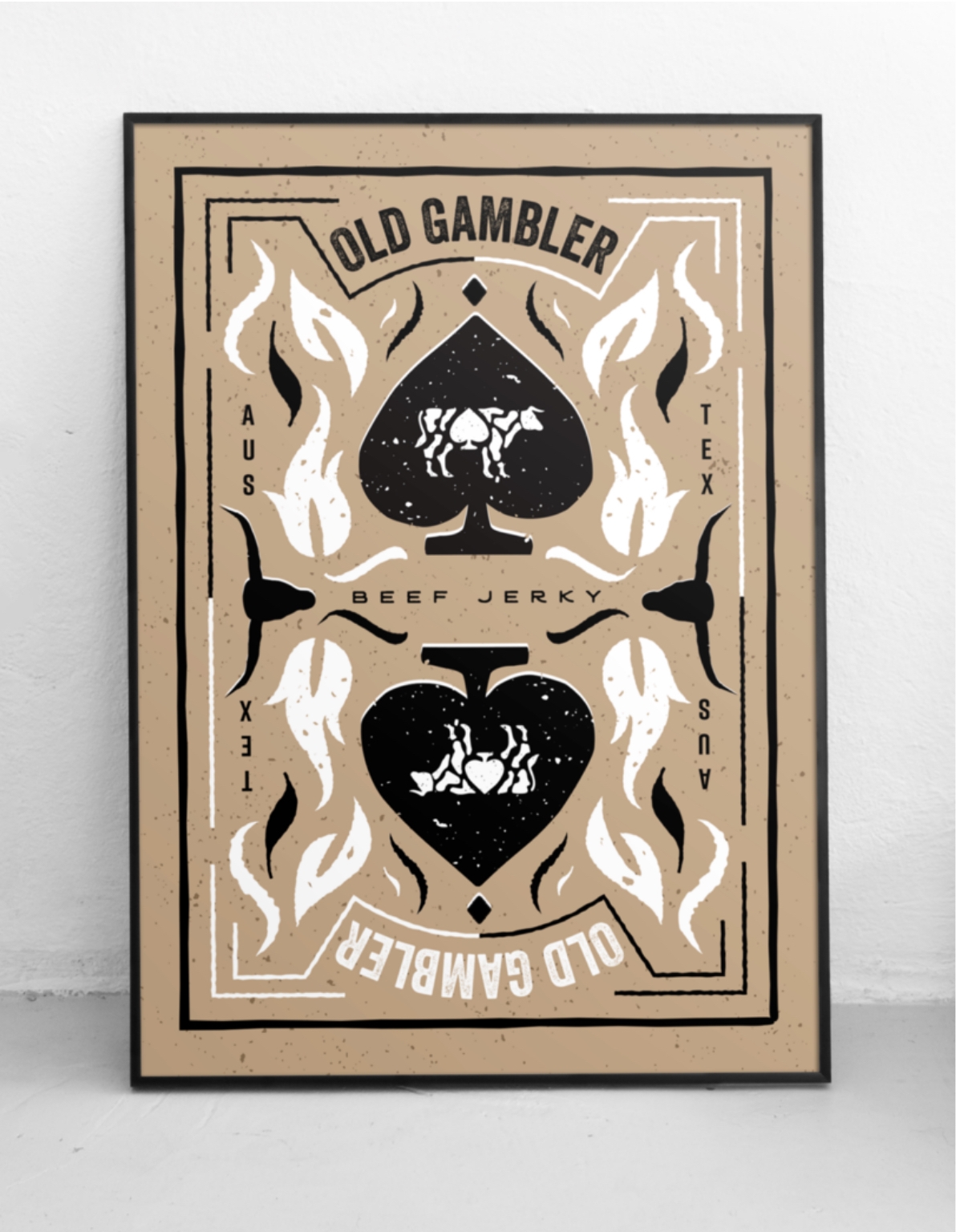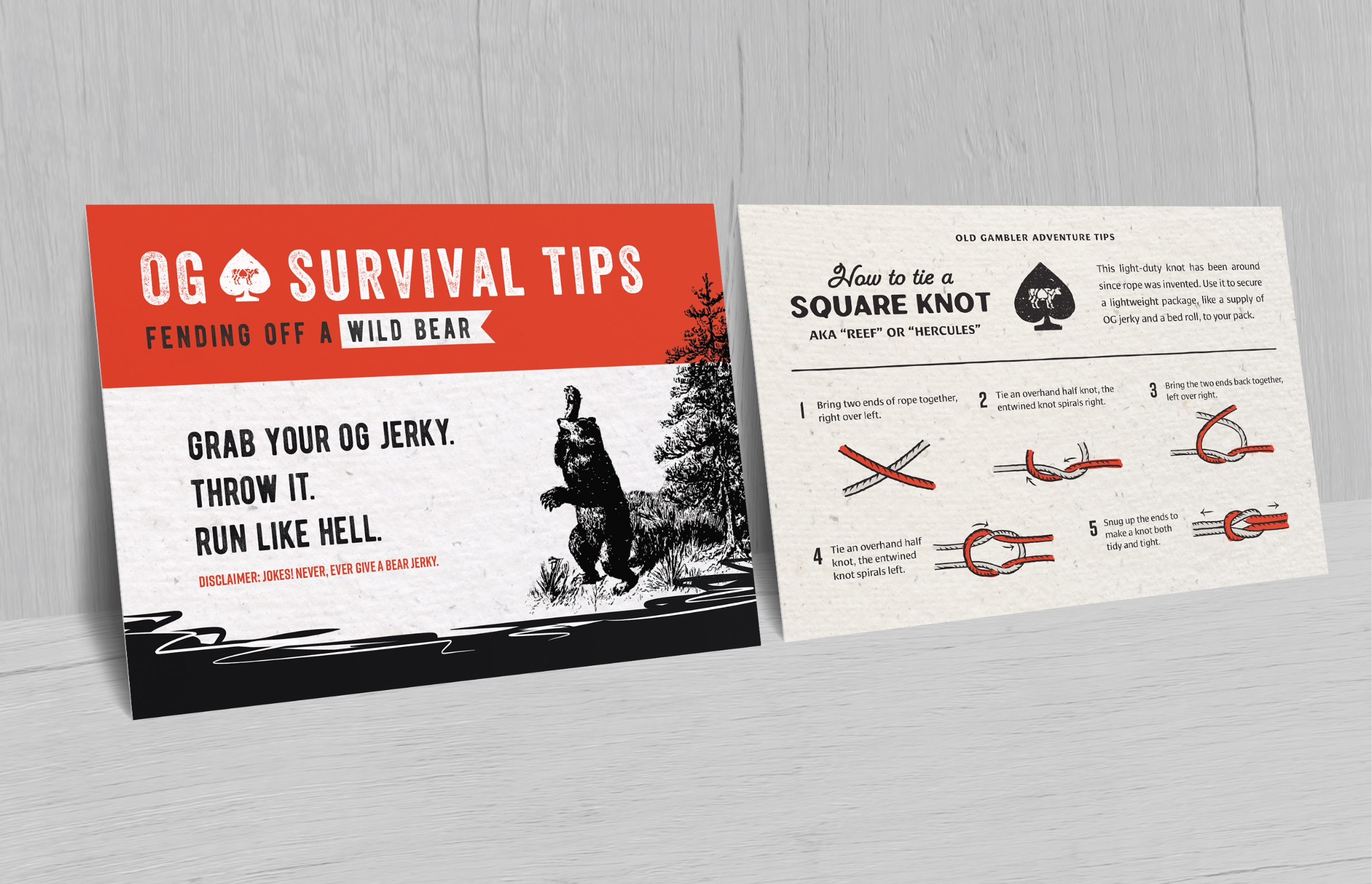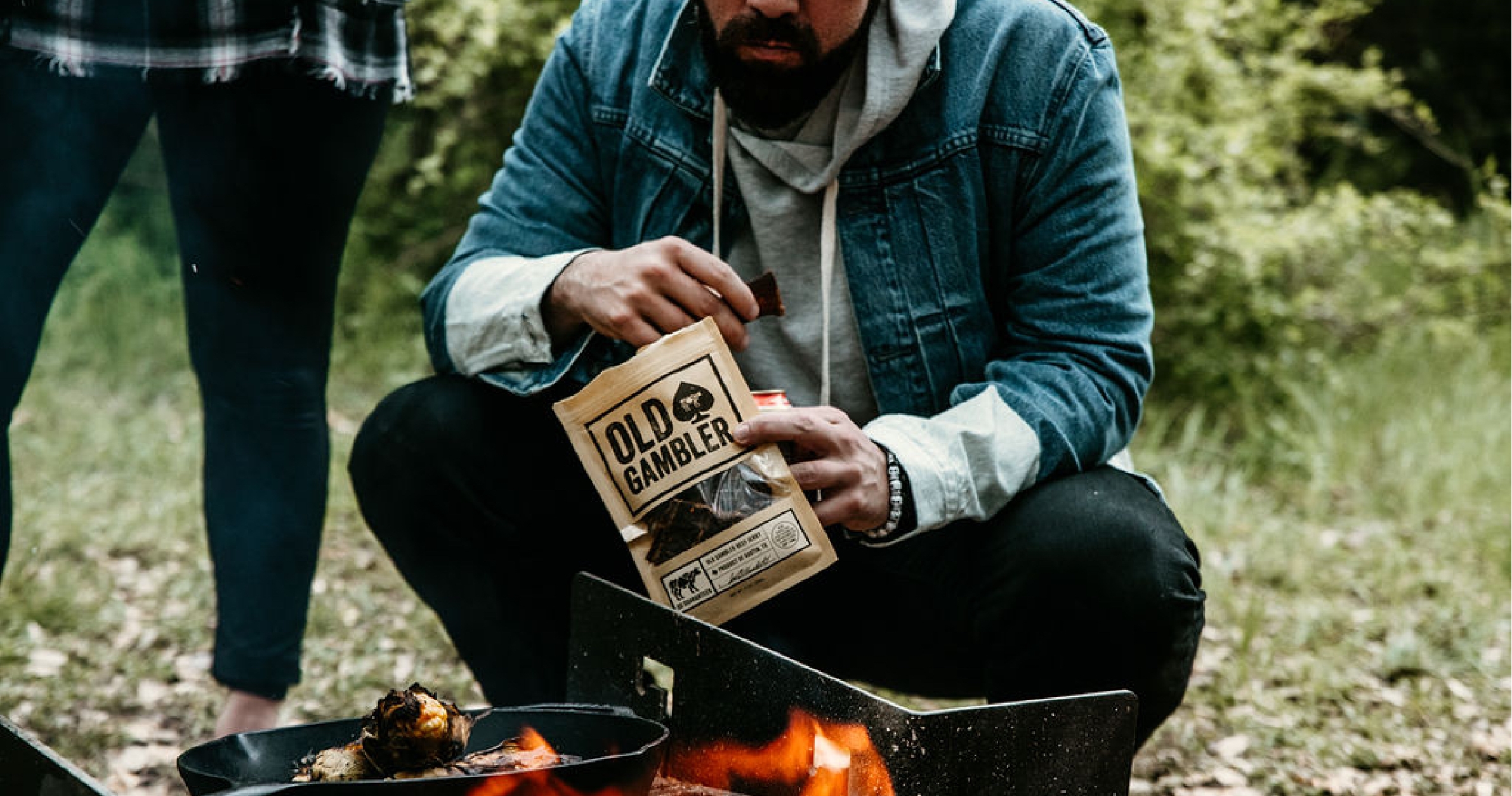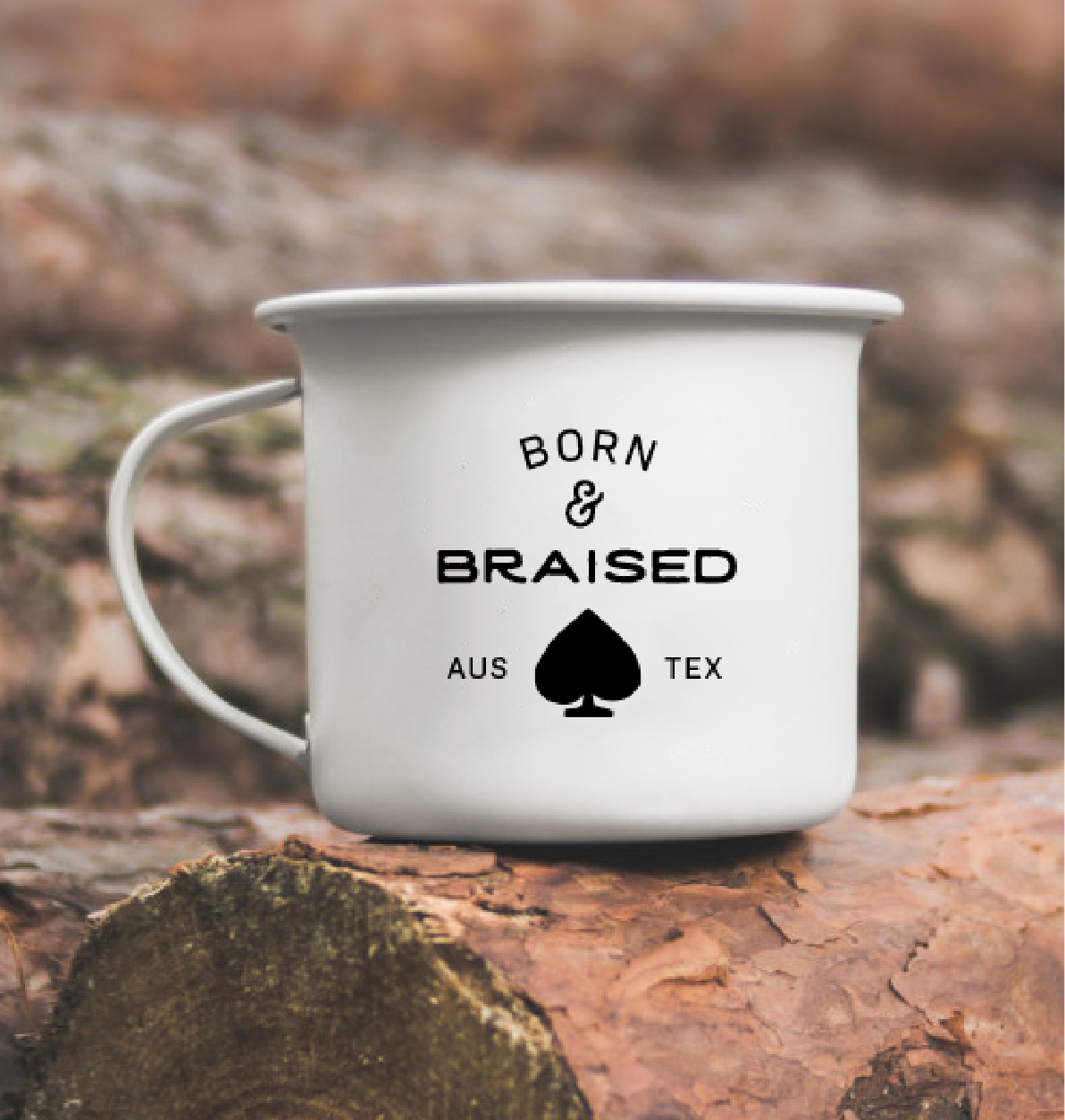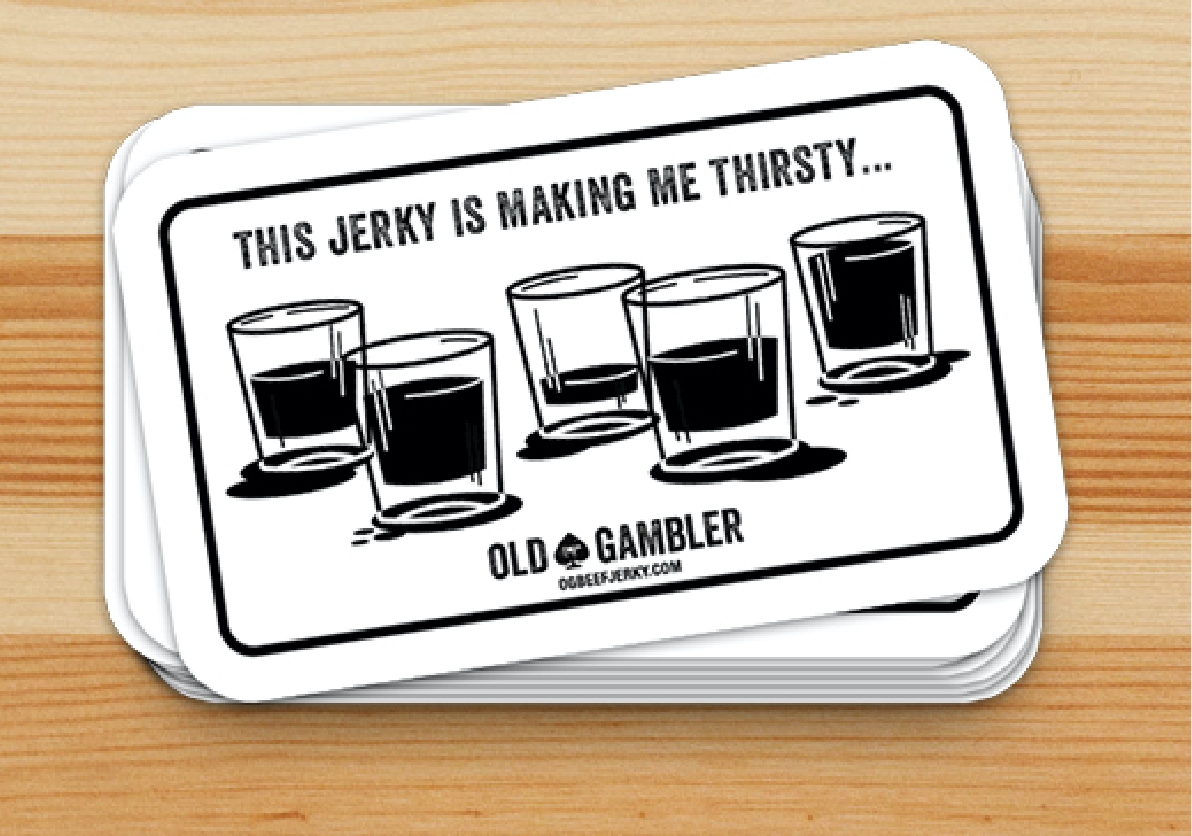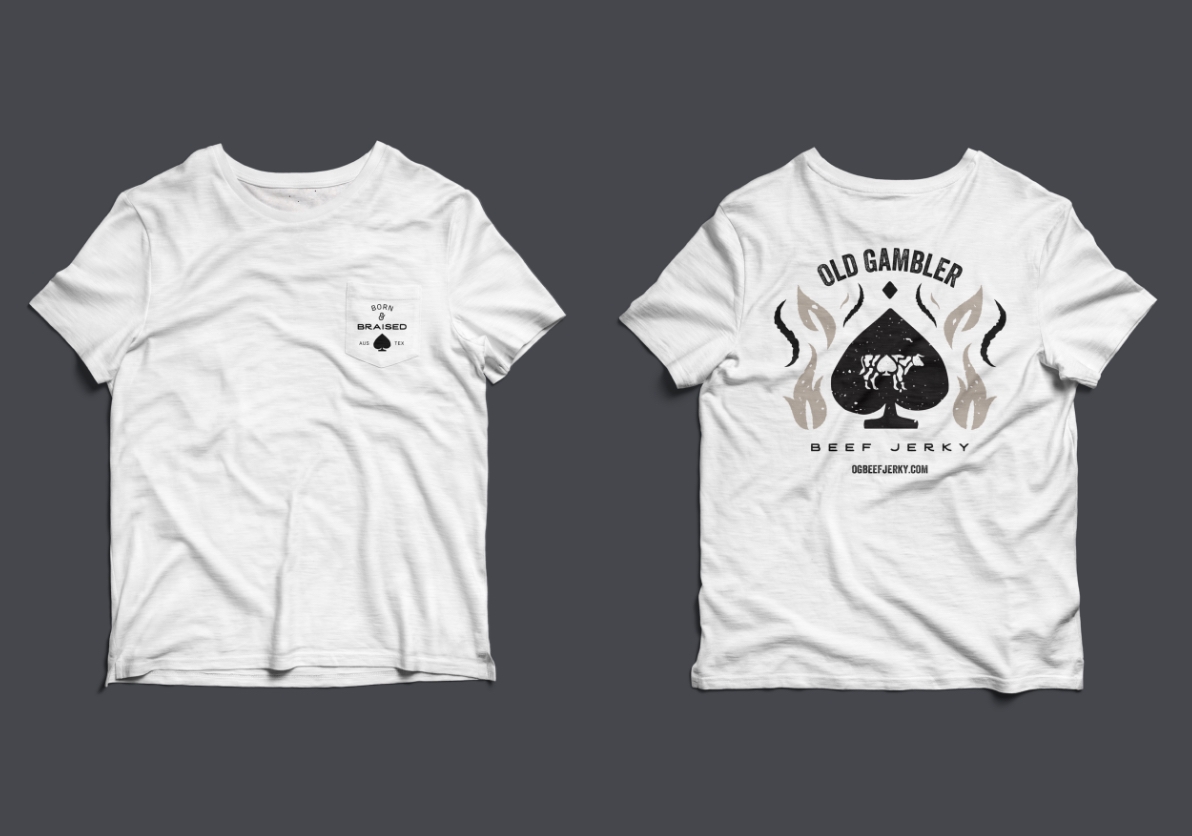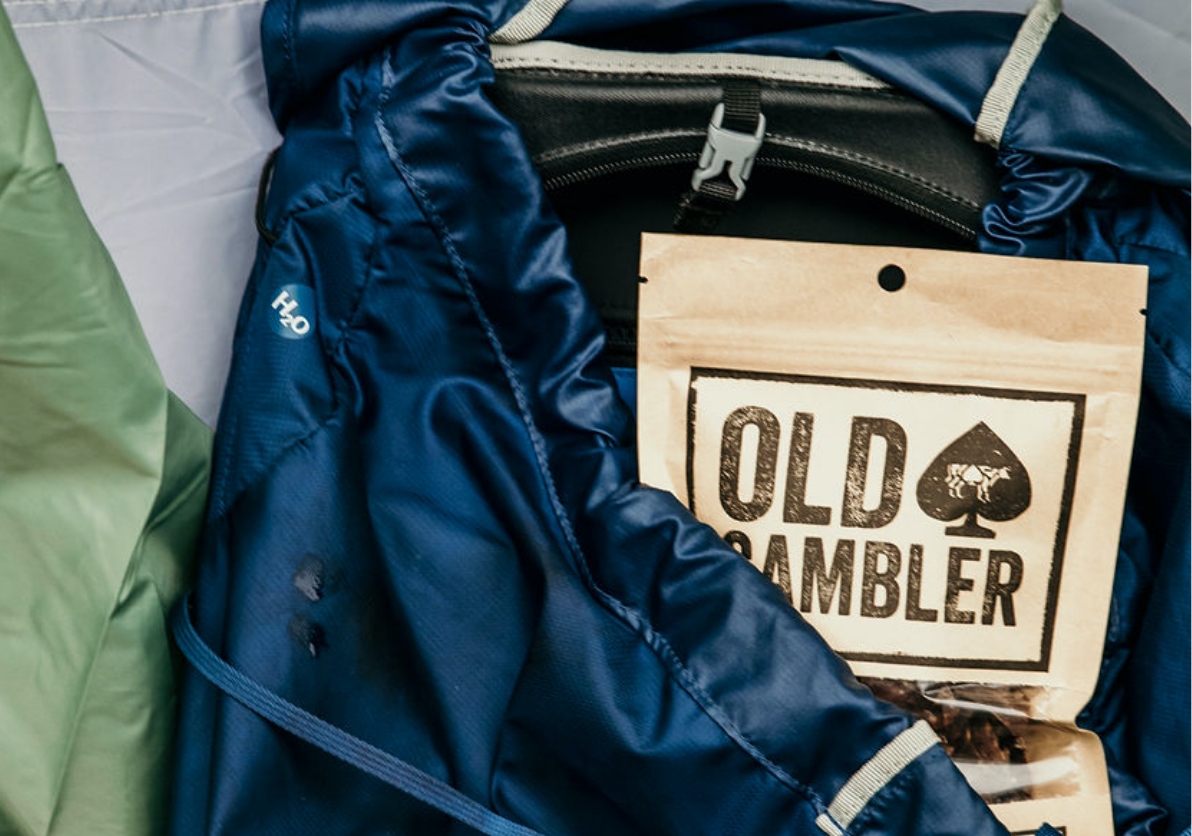 4. Activation
Lastly, we transitioned to the Activation phase, where we leveraged the updated positioning and content with an experiential event titled "Jerky City," celebrating two years in business by taking over the cash-only counter at Austin bar Nickel City.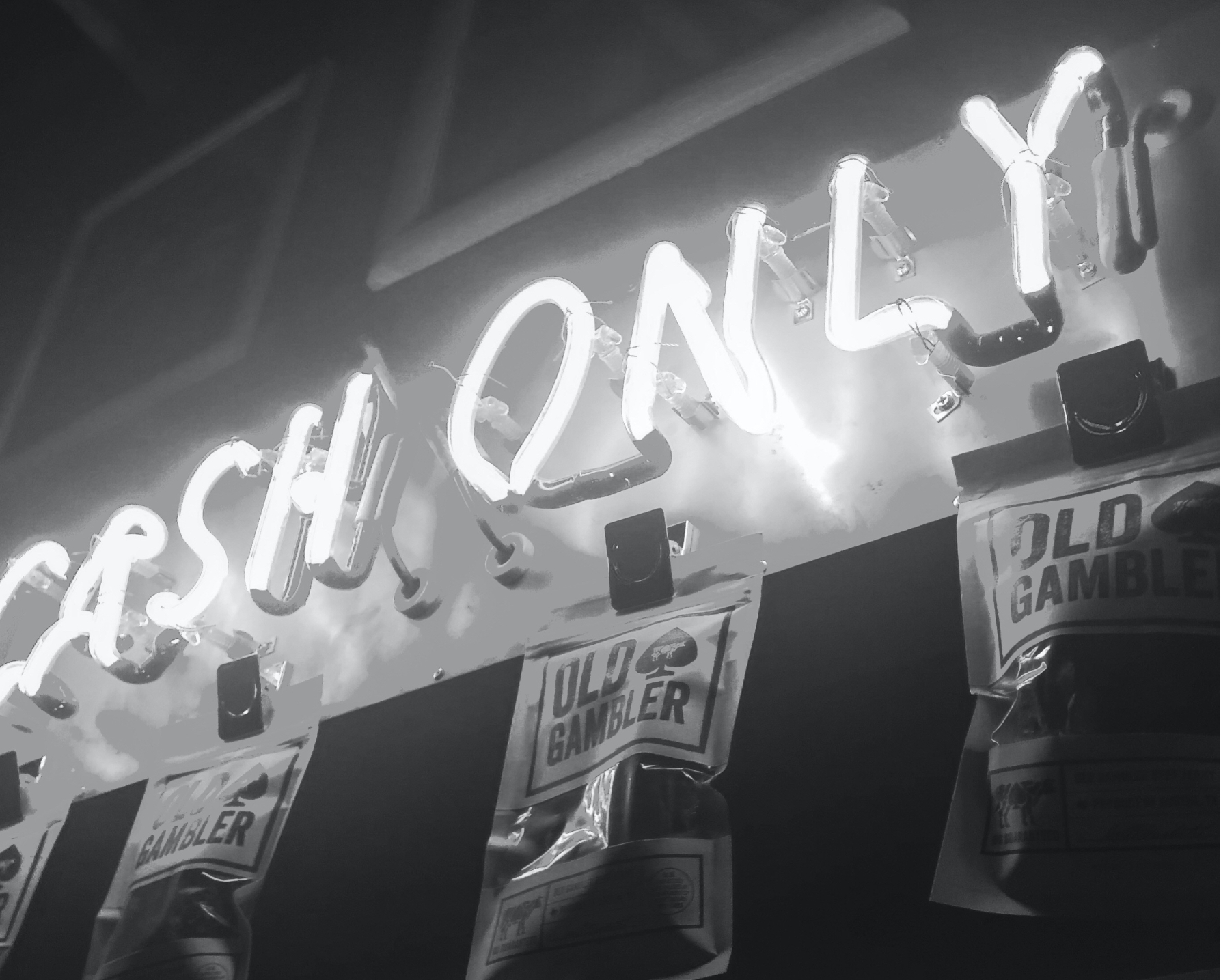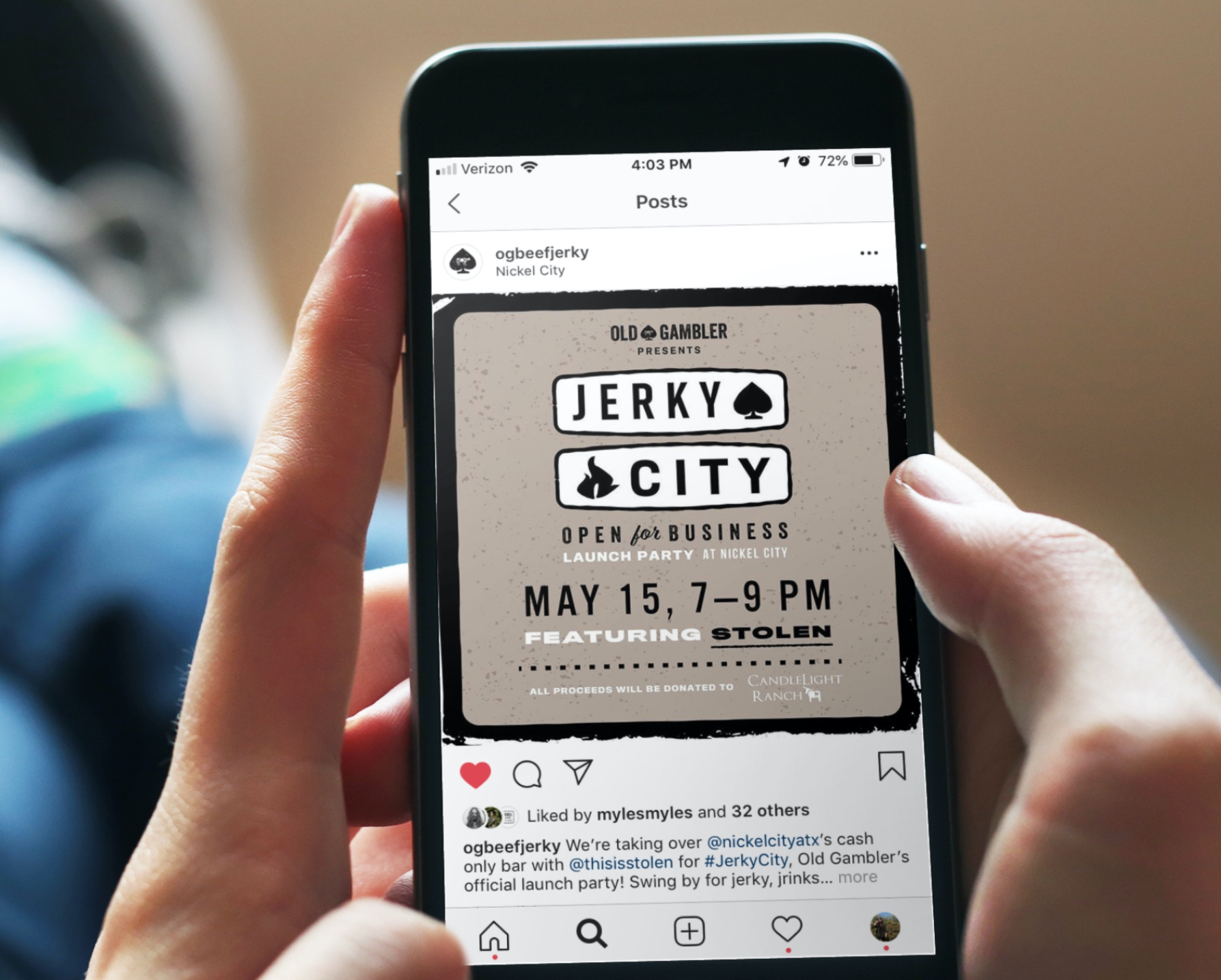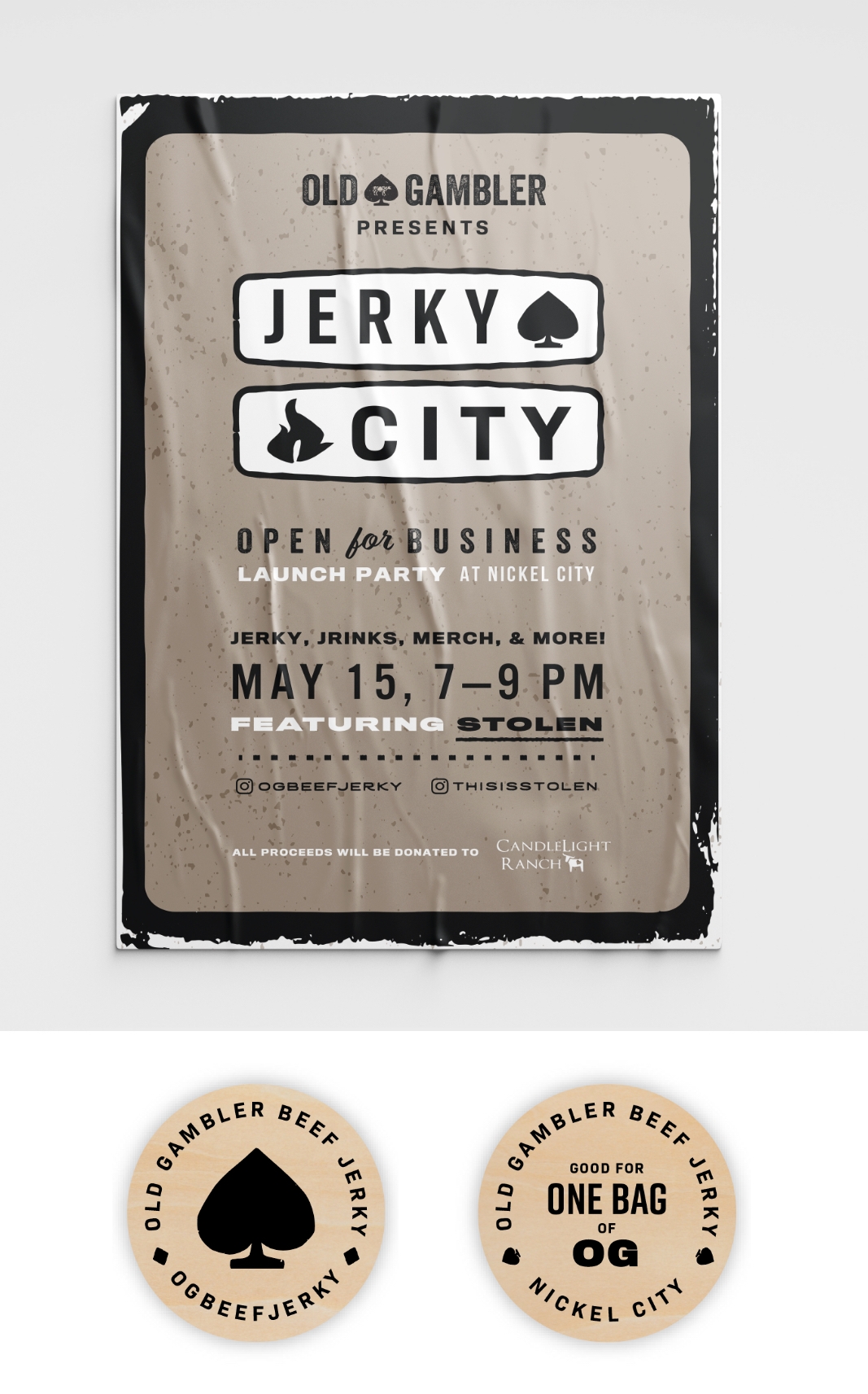 The Result
Old Gambler was able to leave the farmers markets behind and can now be found at over 70 local watering holes, including bars, breweries, coffee shops, golf courses, hotel & corporate snack bars, gyms, and boutiques. The company was able to scale up its operations and even moved into a larger USDA facility to accommodate increased production. Old Gambler is now purposefully positioned to continue to grow within its competitive market.